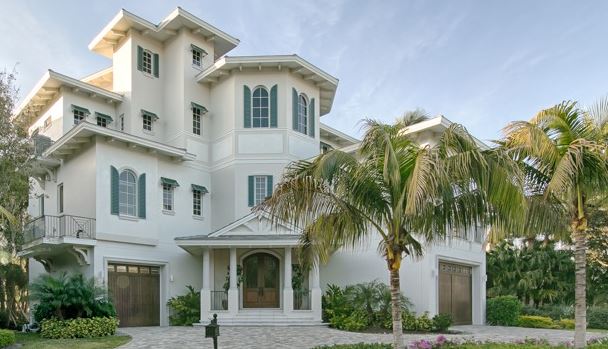 Beach Gardens – Barefoot Beach Florida
Beach Gardens is one of the most exclusive residential communities in Barefoot Beach. This beautiful neighborhood is comprised of several single-family homes laid out in a horseshoe shaped cluster. Each is situated around their own private swimming pool and spa which leads directly to the beach. These homes offer some of the most exquisite views of the ocean and several homes feature access to the private club and tennis courts. These homes start at around $2 million and some home sites for building may still be available.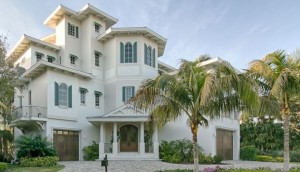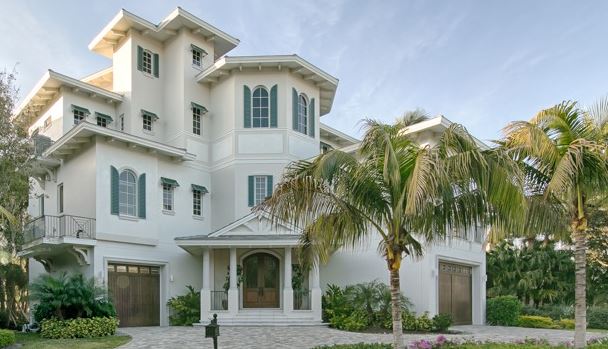 Most of the homes in Beach Gardens feature multilevel living with two to sometimes five story homes offering sensational views of the Gulf of Mexico. The average home price is between $5 and $8 million and may include private driveways, custom garages, private elevators, media rooms, spa, guest suites with private baths and balconies, beautiful walkout lanais and lush landscaping surrounding each home site. Exceptional care and craftsmanship are seen throughout most homes and top-of-the-line materials and quality construction is eminent throughout each beautiful structure.
The homes of Beach Gardens are easily accessible along Barefoot Beach Road each with its own cul-de-sac street stretching to the beach.
This is the ultimate in luxury and fine living. Choosing a home at Beach Gardens means you're ready for relaxation, the most stunning views along the coast, and exquisite living. Private spas, swimming pools, and five-star resort amenities await you when you choose a home at Barefoot Gardens located in beautiful Barefoot Beach Florida. image by local MLS
Your Barefoot Beach Realtor®
When it comes to buying or selling a home you need an agent that not only knows real estate but the area as well. At the Domain Group we strive to give 100% attention to our clients when buying, selling, renting or investing in Barefoot Beach real estate. We offer personal tours and all the listings from the most popular neighborhoods in Barefoot Beach such as Beach Gardens, Villas, Bayfront Gardens, the Cottages and Southport on the Bay as well as detailed information about the Club at Barefoot Beach and local news and information. For real estate you can trust, call us anytime. We would love to help you find the right home in Barefoot Beach Florida. 239-898-5329
Barefoot Beach Homes for Sale